Lounge Chairs – Inspired by you.
SnugSquare lounge chairs are for people who take lounging pretty seriously.
We're talking about custom stains and finishes, and over 200 upholsteries, so you can sit and ponder life in style.
Truly Custom
Upholsteries
Play around with all colors and textures.
When you've narrowed it down to your favorites, order some free swatches for that IRL buzz.
Next thing you know you'll be sitting pretty on top of your custom made throne.
Life-Proof
Each lounge chair style comes with features that fit the pace of your unique life.
Whether you want swappable custom seat pads with Vita, or Ace's sleek, easy-to-clean cushions, there's a chair here that's got you covered.
Customize
Your Comfort
The cushion and pillow of our Ace Lounge chairs are composed of multi-density polyurethane foam, tailored to your glutes and your lean.
Both are wrapped in synthetic down padding (because you deserve it).
Take-apart-able
What's better than scoring furniture that comes in light-weight, easy-to-move boxes that ship like the wind?
That's why we design all of our pieces to ship flat-pack: and ensure that any item can be assembled in under 10 minutes or less.
No sweating or heavy-lifting required.
Attention
to Detail
Our lounge chairs come in a variety of materials and finishes, each one designed to add the perfect accent to your space, from the unique layered look of finished plywood edges, to the fine-grain details of solid ash wood.
365 Day Home Trial
Take your time to settle in your new design. In fact, take all four seasons if you have to!
You've got 365 days to try it out.
Responsible
Living
Our made-to-order approach minimizes our environmental footprint.
We strive for a sustainable future and conserve earth's precious resources with each order.
We plant more trees, in your name, than were used in the manufacturing of your order.
Visualize the Possibilities
Ask more from your furniture.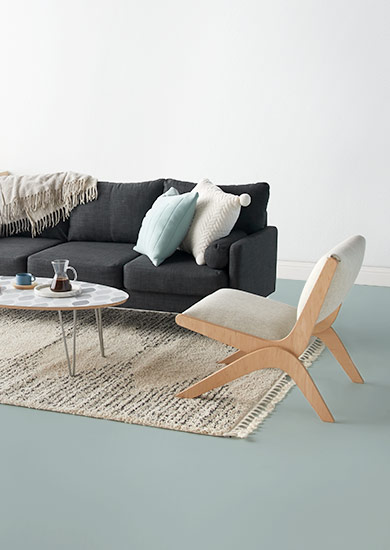 NO COMPROMISES

High quality iconic custom designs within budget.

CRAFTED IN CALIFORNIA

Your designs hand-crafted by our talented crew in California.

Fast & Free DELIVERY

Crafted, imported and delivered in as little as 4-5 weeks.

365 DAY HOME TRIAL

Go ahead, dig in! Enjoy 365 days with your custom creation, guilt free.
Invite & Earn
Refer and get rewarded! Invite your friends to SnugSquare to earn store credits on their first order.
Earn enough credits to get your favourite furniture for free.
Invite Now
Invite & Earn
How it works?
Share your link
Invite people to join SnugSquare using your unique link or by their email.
Give ₹2500 store credits
By signing up with your personal referral link your friends will get ₹2500 store credits added to their wallet.
Get 5% of their first order
When your friend orders, you will get 5% of their first order added to your SnugSquare wallet.